4 Pocket Allowance
info@4pocketallowance.com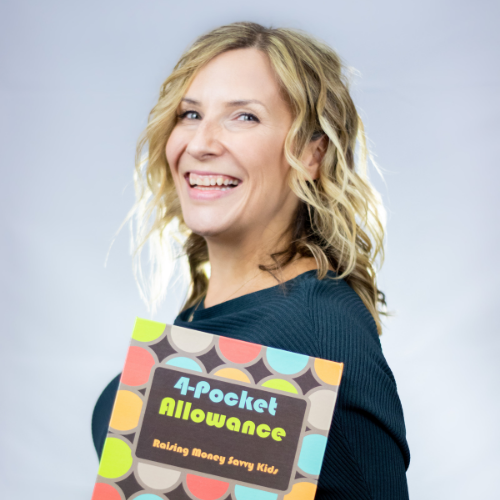 Sarah Phillips is the creator of the 4 Pocket Allowance and all-around Money Mom. As the mom of 3 boys in an amazing blended family, she has created a money management system for kids that is convenient and builds habits around Saving, Spending, Giving, and Investing. She is truly passionate about the importance of kids learning about money, and it's now her mission to bring together parents to raise a money-savvy generation.
KIND WORDS FROM MY LOVELY CLIENTS
"My kids have saved so much money by using this method. Because it's compartmentalized for them, they automatically know not to use their savings as spending money. And with a goal in mind, they don't even want to!!"
"Love this,bought 2 last year for my 12 and 10 year old! It taught them about if it is a need or just a want! They love to safe and they understand not to spend money for things they really do not need! They have changed their view of money and spending it! Thank you Sarah for this amazing tool for kids!"
"My son loves sorting his money with his 4-pocket allowance! It taught his to set financial goals for each type of saving — and he is only 8. Highly recommend this for all kids."