DO YOU HAVE
MONEY-SMART KIDZ?
DID YOU KNOW ...
By age 3, your kids can grasp basic money concepts.
By age 7, many of their money habits have already been set.
*Dr. David Whitebread & Dr. Sue Bingham, University of Cambridge
This Cambridge University study shows why it is so important to start teaching kids about money early.
 

Don't wait until they have developed bad money habits that can lead to debt and other issues later in life.
Let's face it … money is an essential part of life.



Why not give your kids the advantages you may not have had by educating them on money matters throughout childhood?
 

Teach them about budgeting, saving, spending, credit, mortgages, debt, etc.

 

This education is not in our school systems today, so it is vital it comes from you.
Worried you may not know everything you need to know to teach your kidz ... we have you covered.
Join The Kidz Money Project Premier Membership and learn from the experts.
Weekly Facebook LIVE Conversations with experts in the financial industry (including Investment/Securities, Insurance, Credit, Debt, Bankers, College Planning, Special Needs Planning, Real Estate, and so many more)

Cocoa with Kimberly (founder of The Kidz Money Project) held weekly in a Facebook "Room" where she answers questions about teaching kids money

Money resources shared daily within the group to help parents with kids of all ages (topics to include budgeting, spending, saving, paying for college, investing, the value of money, debt, interest, credit, allowance, and many many more)

A resource packed newsletter

delivered to your email monthly

A special members-only area

of The Kidz Money Project website with resources, expert speaker contact information, and much more

Discounts on classes, workshops, and other merchandise

as they are developed

An interactive community

to share your ideas and be able to ask other parents for ideas and advice
Sign Me Up Now!
Money smart kidz understand the value of money.
 

They are less likely to get in debt and spend beyond their means while building wealth at the same time.

 

This is one of the greatest gifts a parent can give a child.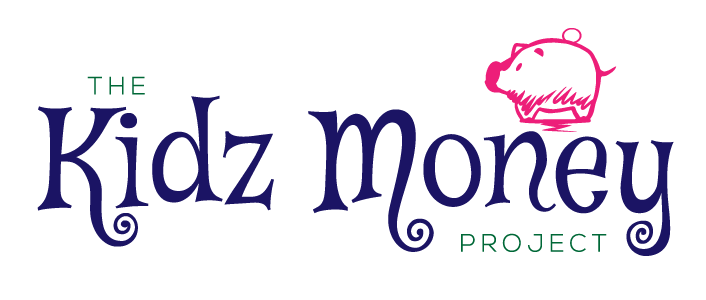 Elizabeth, TX
"I have attended many of the Let's Talk Money & Kidz virtual meetings and have learned so much about money and how to share that knowledge with my kids.  I would not have thought of sharing most of this with my kids until it was too late.  Thank you for this information so that my kids can be money smart!"
Alex, TX
I felt like I was doing a good job talking to my kids about money until I heard you speak at a conference last year.  It seems obvious now, but I never would have thought of having some of these conversations with my kids (like taxes and real estate).  Thank you for opening my eyes.  I feel much more prepared to talk to my kids about money because of The Kidz Money Project.
Molly, OK
"WOW!  I did not realize how little I actually knew about money until I started following you.  This has been an education for me on money.  I am playing catch up with my older kids, but I am so glad I found you when I did.  I would love to give my kids the money knowledge I never had growing up.  Maybe they will not get in debt like I did."
Our Mission
To help parents with tools, information, and resources to create money-smart kidz.
LET'S CREATE MONEY-SMART KIDZ TOGETHER
If you have any questions or would like more information, please feel free to contact us anytime. We look forward to hearing from you.
THE KIDZ MONEY PROJECT
PLANO, TEXAS
THEKIDZMONEYPROJECT.COM
PHONE (214) 799-1515
INFO@THEKIDZMONEYPROJECT.COM